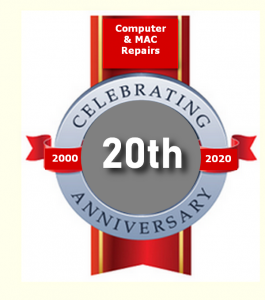 STEV COMPUTER is a Melbourne based company, who have been providing technical support and computer repairs to individuals and small to medium businesses for over 20 years, starting in 2000. The Principal of STEV COMPUTER is now Dean Cooper.
Dean is a qualified Microsoft Engineer and is experienced in Computer Hardware and Assembly as well as networking small and medium business and home offices. His training and experience also includes faultfinding in PC's and Laptops and he has experience in common problems associated with small businesses and home offices.
New and refurbished Computers are hand assembled in the Vermont workshop and delivered to clients for installation. Computers are made to order and can incorporate the individual needs of clients and their businesses. A specialist in the small home business office, we try to please with quick turnaround times for orders and deliveries.

OUR BUSINESS STRATEGY
With a focus on pure value-added distribution and sales, we hold stocks of computer parts to meet weekly requirements so that minimum time is wasted procuring parts and components. Stock levels are maintained to ensure quick turnover and that stock does not become obsolete due to the rapid nature of change within the Computer industry.
Parts and components are obtained mainly from Melbourne based wholesalers to keep transport and procurement costs low and to ensure quick turnaround of finished products. Strong relationships with local wholesalers ensure that when urgent orders and parts are required, they can be easily obtained. Our strategy is based around offering our trading partners the advantages associated with the solid and diverse supply and demand chains we have been able to secure.
STEV COMPUTER can respond quickly to global trends in the marketplace, protecting customers from market fluctuations while still focusing on the needs of the individual user.

To our customers this means competitive pricing, stock availability and product reliability.
OPERATIONAL EXCELLENCE
STEV COMPUTER offers warranty and guarantees in support of manufacturers' stated warranties on all products, with quick replacement or repair, except in the case of client interference and tampering with products. We also offer a full guarantee on all work performed on site and on products assembled and repaired at our workshop.

Urgent attention can be delivered to home and small business within hours of the initial enquiry.

Technicians are fully mobile and carry spare parts which can get clients connected again as quickly as possible.